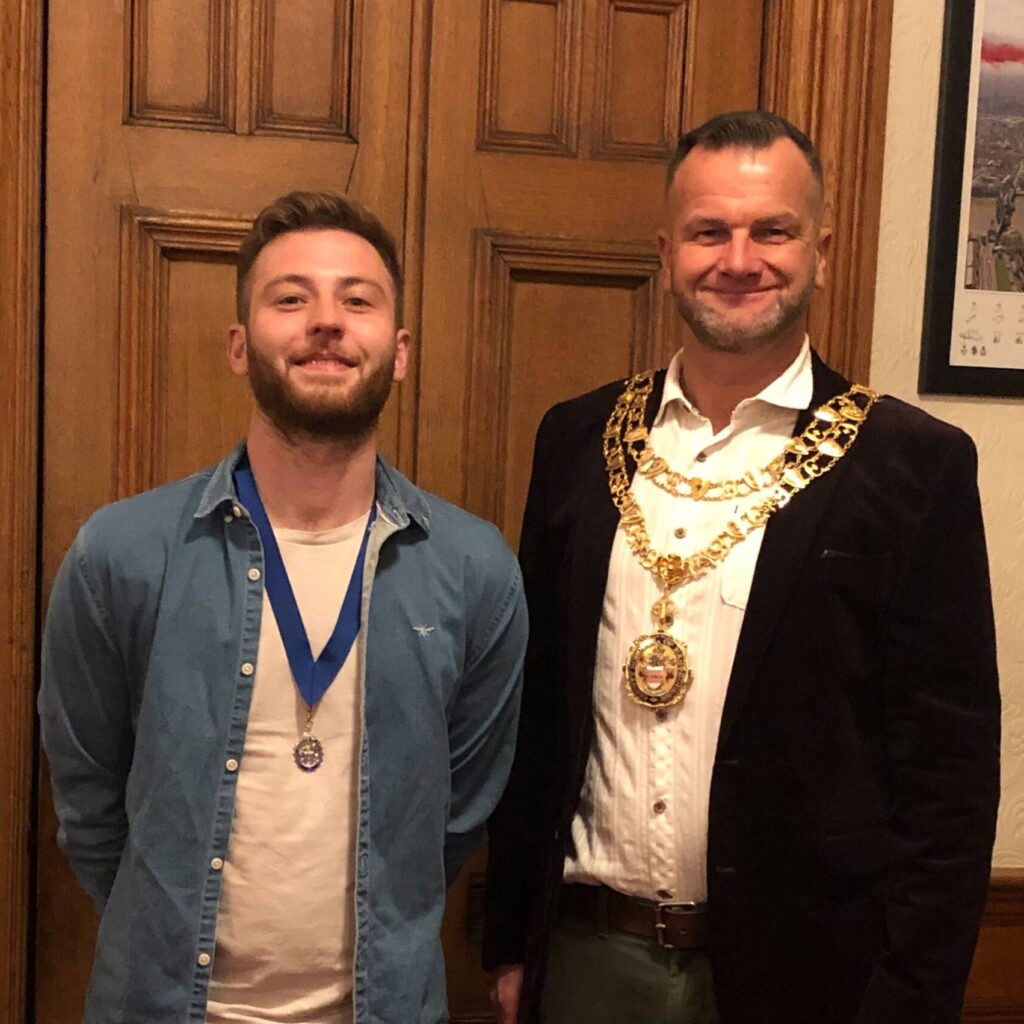 Dan
Dan, 25, mentee on NQPC, Eastbourne
How did you know about  Abob?
Through Steve. He told me he'd signed up to a weekend and it was the best thing he'd ever done. I took notice of that. He told me a little about it all but I really signed up to the NQPC because he recommended it and I trust him. He said it would help me and it did. It really helped me know Steve had done some abob work himself.
You went to a Homecoming with Steve?
What impacted me the most was young men saying that there was no comparison between how and who they are now in comparison to before they did the Quest weekend. That inspired me. I thought if that can happen for them, it can happen for me. I found the experience emotional – just seeing these young men and hearing how they'd changed because of abob.
How was the National Quest Preparation Cycle for you?
I was so glad to be doing it with Steve because I trusted him which meant I could be more open about myself and experiences. Basically, I was addicted to cocaine before this cycle, the course helped me understand the addiction and where it came from in my past. That meant I could let go of it. Before I did it, I was having problems with my girlfriend and family because of my own behavior. The course helped me grow up in this way. It was a big emotional support to me.
Steve asked me questions that I'd never thought I'd have to answer and they really helped. He also helped me become more aware of my emotions. I had a Sobriety app and I ended up deleting it because it was just putting pressure on me.
Before I'd let small things bother me in a way where I became angry very fast. So I learnt some ways of dealing with these minor upsets in a more mature way. Now I walk out of the room and count to five and that really helps. It puts a distance between me and my reaction.
What other changes have you seen in yourself?
I'm in a much better place with my girlfriend. In fact we're in the best place for over three years.
And my mum says I've grown up through doing it.
How did you respond to some of the challenging questions in the Cycle? 
I really didn't like them but in hindsight it was those questions that helped me the most. They opened up sides of myself that had been hidden and led to me understanding myself better. Steve helped me through a process to answer them.
Are you still going to do a Quest for Community Weekend?
Yes, am hoping to get a date when it's possible. I'm looking forward to it. The NQPC has prepared me in that I have learnt to talk about my problems more openly. I've got a great relationship with Steve. It really helped that he made himself available 24/7, I think I only called him once but knowing he was there was so important.